Popcorn is one of those snacks that you can enjoy any time of day, any time of year! It's sweet, salty, and has a crunch you can't deny! For me, it's the perfect treat.
But as someone who loves popcorn, I struggle with eating the same flavors over and over. Whether it's microwavable or ready to eat, I usually only see salty, buttery, or cheesy varieties. But for any popcorn lovers out there, I bring good news: innovation is on the rise!
The Rise of Popcorn
99% of US consumers know what popcorn is, 96% have tried and 87% love it. So it's no wonder why brands are working hard to create new products! According to Mintel, U.S. retail sales of popcorn increased 32% over the last five years to reach an estimated $2.5 billion in 2017. Ready-to-eat popcorn is leading the flavor innovation wave, growing 118% between 2012-18 to reach $1.1 billion.
Plain butter may be a go-to topping for millions, but today's new products are topped with a slew of premium ingredients. Many foodies are seeking out some of the excitement offered by new popcorn snacks, such as coconut oil, avocado oil, grass-fed ghee, nuts, a drizzle of peanut butter, or dark chocolate.
Givaudan's Seasons Program (in which we tested for salty snack consumers) shows us that sweet flavors are on the rise. Consumers shouldn't be surprised to see flavors that include: caramel, butterscotch, toffee, and, even, cookies and cream.
Popping Up with Fruit Flavors
Fruit-flavored popcorn combines the lightness of fruit with the sweetness of candy for an irresistible, one-two punch of taste. Emerging flavors in that area include pineapple, strawberry, and raspberry.
When I went to the Fancy Food Show in January, the most popular snack was "Cookie Pop": a variety of popcorn's paired with your favorite candy and cookies such as: Oreo's, Chips Ahoy, M&Ms, Snickers, and Twix.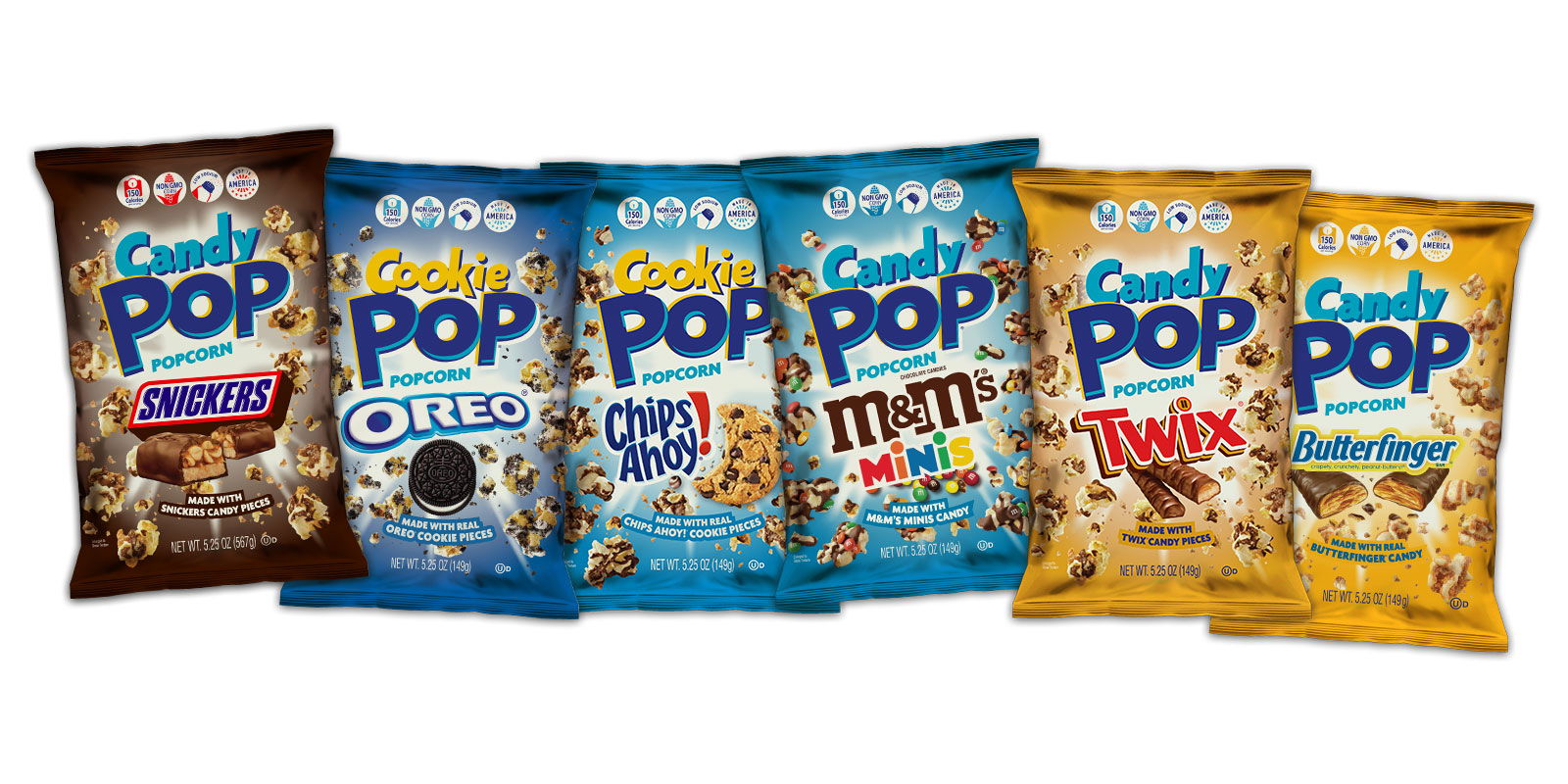 Other flavors that have hit shelves in the last 6 months are: pickle, birthday cake, Cheetos, maple kettle, pink grapefruit, and blueberry cobbler.
Though flavors can be as creative or indulgent as the imagination allows, popcorn's health benefits can't be ignored. Naturally gluten-free and containing antioxidant polyphenols, popcorn is a lower-calorie, higher-fiber snacking option.
No matter if it's sprinkled with a little salt or drenched in butter, caramel, or another amazing flavor, popcorn is a snack that continues to be loved for its versatility.