Do you remember that study from several years ago, that said that the molecules you get from eating cheese attach to the same brain receptors that heroin and morphine do? So the interwebs concluded that eating cheese was like being on heroin…
I remember it quite well, because I'm a cheese addict. I love it. All forms: nacho cheese, chili con queso, Dubliner white cheddar, string cheese, colby jack, pepper jack, smoked Gouda, queso blanco, fresh mozzarella, feta, blue cheese… you name it, I love it.
So I have to admit when people first starting talking about plant-based cheese, I thought to myself, "Wait. Whut?! Why fix what ain't broke? What is going on here? Why must we do this? What is so wrong with cheese that it needs to be improved upon? Just WHY?"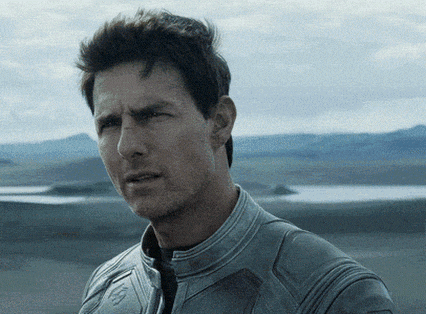 ---
Why the Change to Vegan Cheese?
Just as in other categories, Millennials and Zoomers are seeking out ways to lessen their environmental impact on the world, buying products that provide for better treatment of animals, searching for ways to help promote sustainability, and looking for ways to get more plant-based proteins in to their diets. The vegan cheese space is the next step in that venture.
20% of American 18-44-year-olds have tried a vegan cheese, compared with just 5% for older generations.

-Mintel
And when I say that we view vegan cheese as a growing category, I'm not talking a small boost, I mean watch out. And here's what to watch for regarding vegan cheese innovation.
---
The Cheese Base
Lots of vegan cheeses up to this point have used coconut oil and starches as their base, but we're seeing a load of innovation in this space recently. Bases can now be created from nuts like cashews and almonds, cauliflower, oats, sunflower seeds, chia seeds, beets, mushrooms, black caraway seeds, hemp seeds, and even pumpkin seeds.
A few of these are shown above: The Spread 'Em chive and garlic cheese is a soft cheese made from cashews; the Heidi Ho chili con queso is made of chia seeds; and the last cheese picture here is Grounded Foods, made from cauliflower. The Grounded Foods cheese is being sold to some restaurants in NYC but the company plans to roll it out to direct to consumers soon.
But one base is not like the others either… Consumers want vegan cheese on a variety of applications, so a variety of styles are needed. Make sure there's shredded cheese for pizzas, liquid cheeses for dipping, sliced for sandwiches, or block for charcuterie trays. But this doesn't mean the same formulation for all of them. Depending on the objective of the cheese, the processing may be different and alter the chemical composition of the cheese. However, knowing your objective during the creation phase can help pinpoint the challenges you'll face.
---
Profiles to Watch For
Consumers have kept it no secret – they want bold flavors. And in the vegan cheese space, that's a benefit as it can cover up some of the off notes from the plant bases. There's a plethora of ways to go here, but I'll outline some of the most tried and true.
Some of the top varieties of plant-based cheeses are:
Mozzarella
Feta
Cheddar
Ricotta
Goat Cheese
Parmesan
Blue Cheese
But you can create your type of cheese and then layer on bold flavors. For instance, can you do a smoked mozzarella? Hatch chili Parmesan? How about a spicy blue cheese? Or a herbed ricotta? Or a smoked cheddar? A chipotle Parmesan? Habanero cheddar? We know consumers love spicy foods, so don't be afraid to kick up the heat.
There's really no reason to let anything stand in your way here: go as far flavor-wise as traditional dairy cheeses are going!
---
It's Not Just A Cheese Slice Anymore
And lastly, there are a few additional options to think about during 'cheese' creation that push the boundaries a bit more than the traditional. It's not just a vegan cheese anymore, think about the ways you can boost the health and wellness aspect of the cheese.
67% of consumers say they are "extremely interested" or "very interested" in foods they eat providing wellness benefits.

– Source: Givaudan Health & Wellness Study, 2020
The same idea can apply here to cheese: snacking options that include more than just your small portion of protein, add or boost vitamins in the cheese, created a sandwich cheese that offers boosted amounts of probiotics or even a high calcium level cheese.
---
In the End…
In the end, I don't think vegan cheese is a flash in the pan. As consumers desire healthier, plant-based diets and actions, vegan cheese will continue to grow. As I mentioned earlier, I was skeptical at first; those first iterations of vegan cheese weren't great, but over the last few years the vegan cheese space has significantly improved. And it will continue to improve. So don't be shy, don't be afraid to jump in to the vegan cheese product development bandwagon – so that each day can be Cheese Day and we can eat all of the cheese yet again!