Did you think you would ever miss going to a bar for a cocktail?
Even if you are the occasional cocktail drinker, the answer to that question is probably YES!
Don't you love looking at the menu and seeing the use of familiar and unusual ingredients? What about those fun cocktail names?. (Night Cure, Sugar & Spice, Mind Eraser, Shiso Painkiller). Do you miss the too loud house music making you have to shout and enunciate every word that comes out of your mouth? Ok…maybe not that part!
Do you miss seeing happy people leave happier? Cocktails have that impact you know!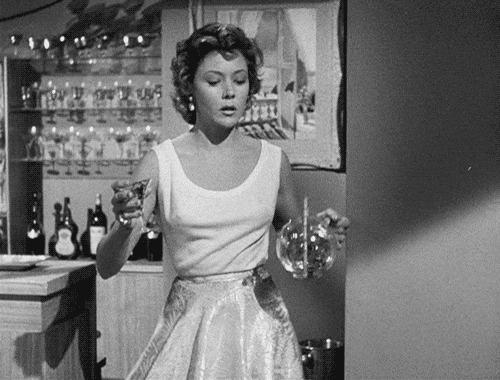 ---
COVID Impact On Alcohol
The pandemic has left us yearning for experiences we didn't think we would miss. We recently looked at how our Global Trends were impacted by COVID-19. One thing that stood out is that consumers are seeking experiences of indulgence and comfort at home in ways at home they never thought about before. A typical liquor store run used to afford me the opportunity to slowly peruse the shelves looking to see what is interesting. Now I get in and out quickly all while trying to remember to bring my mask, put it on and not to pass out from the quick shallow breaths which have been induced by the fear of someone getting to close to me. I see you judging me.
Indulge In Cocktails At Home
Thank goodness there is another solution……CUE the cocktail delivery kits.
While these delivery services are not new, there has been a sudden increase due to the stay-at-home measures. These kits not only provide us with great creations but they take us on an experience of the senses, that allow us to almost, slightly, almost not miss going to the bar. The choices are endless; you can get a simple Old Fashioned or a spin-off of a Citrus Paradisi.
---
More About Cocktail Delivery Kits
So I found two that  might peak your interest
When the motto states "cocktails you never knew you could make" I had to see what they were talking about. The most recent subscription features a cocktail called Kanpai. Just so you know, I had to "google" what  type of cocktail that was. Shaker & Spoon usually has enough ingredients to make 3 cocktails. In my opinion, sounds like a fun night!
This is another that kept popping up. There are enough ingredients here to make 2 cocktails. This one piqued my interest because they offered a non-alcohol containing cocktail! (Say what now?) I am all about the fun without the headache in the morning! If you do as well then the Seedlip Spice 94 kit might be for you. Sometimes Saloonbbox even throws in a free bar tool.
So you may not be able to go out as much as you like anymore, that doesn't mean you can get dressed up, turn on some obnoxiously loud music, fix yourself a drink and chillax.
Until life returns to normal… Cheers!