Looking to spice up your life but don't want to leave your house? Look no further than your smartphone to find some spicy bites!
According to Supermarket News, during the COVID-19 pandemic, of more than 300 U.S. consumers polled, over 78% reported shopping online. Instacart and Amazon Prime Whole Foods, are spicing up our lives with the best of spicy snacks the virtual grocery shopping world can offer. As an avid user of the Amazon and Instacart apps, I am able to find all my snacking needs in one place.
As millennials, we love our spices! Personally, when I'm choosing snacks, I like to try a variety of categories and hot flavors. From Crunchy Chipotle Chickpeas to Feast & Fury Habanero Hickory BBQ Potato Chips, I like to peruse my grocery shopping apps to see what's available—which is why I check both Amazon Prime Whole Foods and Instacart. The stores that Instacart pulls from depends on your location. I live in Chicago so my snack store "go-tos" are Mariano's and the Jewel-Osco, which are your standard grocery stores.
When searching for spicy snacks, I found Amazon Prime Whole Foods to be an easier app to meet my snacking needs. I was able to find a large variety of products by search "spicy snacks". Instacart was a little more difficult and I found myself searching different keywords such as "hot", "spicy" (of course), and "pepper" to find more snacks than just a few.
In terms of nutrition, Whole Foods Amazon Prime featured a selection of healthier and natural snacks. Whereas Instacart, provided me with a variety of both healthy and not-so healthy choices.
Here are my picks for spicy snacks from Amazon Prime Whole Foods and Instacart:
Spicy Snack Picks
Instacart
Feast & Fury Habanero Hickory BBQ Potato Chips.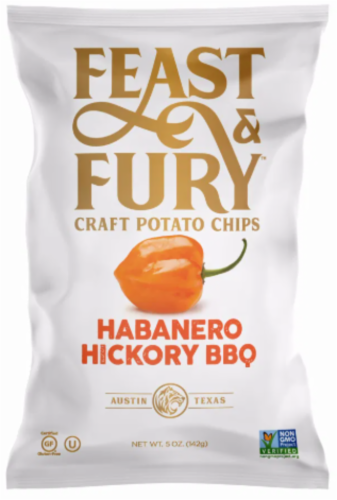 Fury is an understatement! The combination of spicy and sweet from the habanero pepper mixed with the smoky BBQ flavor makes for a hot snack! I'm convinced they burned my mouth.
Harvest Snaps Mango Chile Lime
The light and airy texture of these delicious snacks is refreshing and perfect for those who have both a sweet and spicy side. The mango brings in a slight sweetness and the chile lime adds a refreshing aftertaste.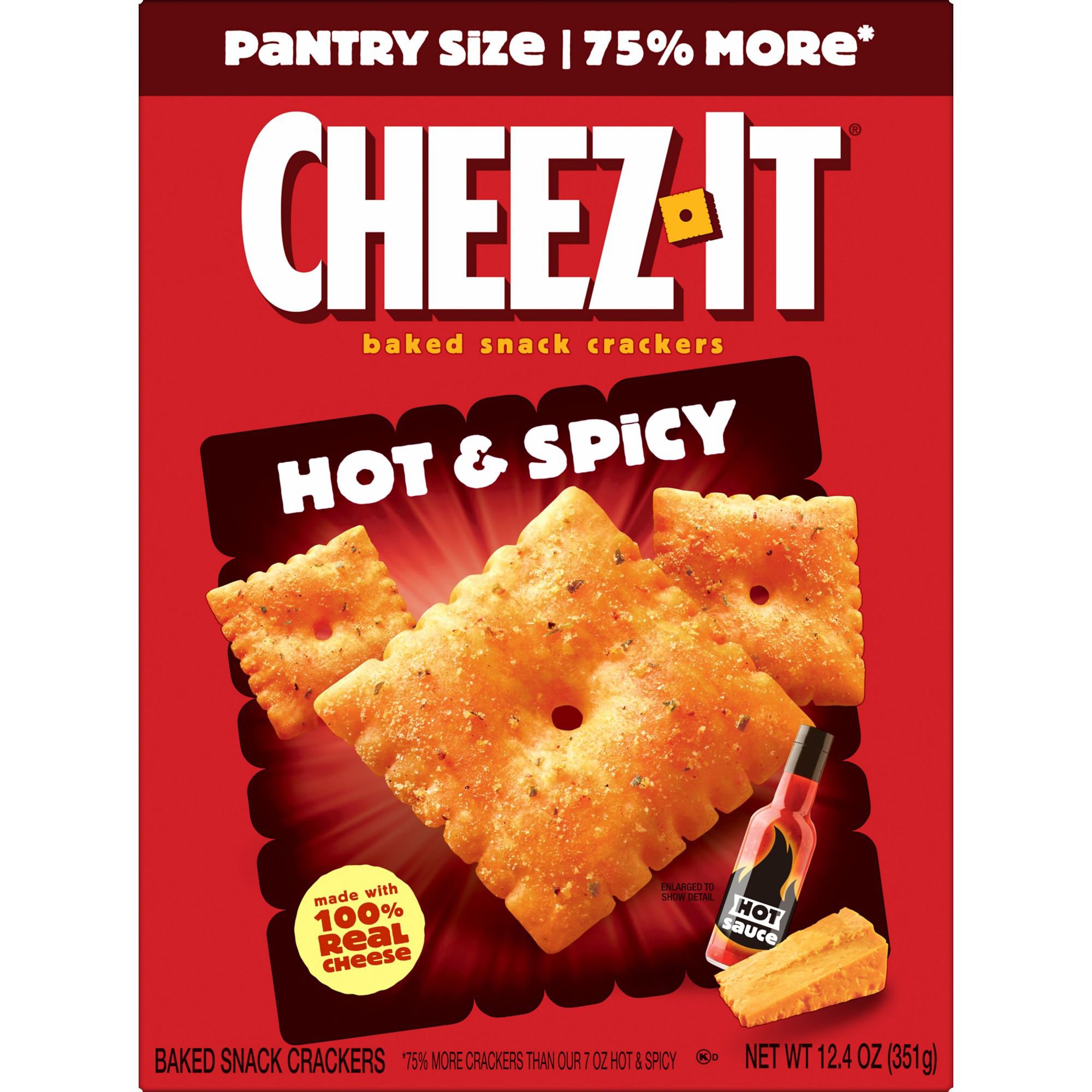 Cheez-Its are always a fan favorite! In this new edition of these cheesy squares, a spicy kick is added! The cheese offsets the spiciness so these are a safe snack for those who typically avoid super spice.
Whole Foods
Lesser Evil Paleo Puff Fiery Hot
The name doesn't lie! These little puffs pack the heat. As delicious as they are, they are not for the faint of heat!
These crunchy snacks have a touch of spice- perfect for someone who is looking to spice it up but not too much. They provide the perfect combination of tangy and jalapeno spice.
Saffron Road Crunchy Chipotle Chickpeas
The healthiest of the group! The cumin and chipotle pepper wafted from the bag as I opened it. These crunchy chickpeas are medium on the heat scale. They are a great spicy snack healthy alternative!
If any of these snacks interest you, pick up your smartphone or tablet and order away! To find out more about our spicy expertise click here. As the Spice Girls once said, "People of the World, Spice up Your Life"!