This past year was definitely one for the books. We all had to adopt new routines to find sanity over the past 14 months. Recently during a call with my colleagues, we were talking about our COVID essentials… what was in our survival kit? In a previous blog, Natalie Taake talked about her go-to products: citric acid, coffee, and wheat because we know everyone needs some cocktails, coffee, and carbs! She turned to the finer things in life to manage, seeking a meaningful moment of escape. Her essentials aligned incredibly well with our global macro trend DelightFULL.
When I looked at my desk during this conversation, I had some apple cider gummies, lion's mane, tea, and a big bottle of wine. This demonstrated how I find myself relating most to our Layered Wellness macro trend. I was trying to find balance in our volatile, uncertain, complex, and ambiguous world, which to be honest at the time did not exist (at least in my house). As an extroverted mom to a one-year-old and a four-year-old, being asked to stay home WITH my kids and husband was the mental Olympics. I was determined to win the gold with a little help from my friends… wine, yoga, supplements, and copious amounts of food.
As a quick refresher, Layered Wellness is one of our seven global macro trends that focuses on consumers' increased needs to balance our body, mind, and spirit. This trend was, most certainly, amplified due to the pandemic. Do not get confused by the name, finding balance can look many different ways. I want to point out that pouring yourself an extra-large glass of wine or eating a cookie (or four) can be very important for your mental wellbeing. Balance is something I have always strived for, however, this last year this was harder than ever before as the lines between work and personal became very blurred. I'm sure most of the world can understand that feeling.
OK… but what does this mean for food and beverage?
Layered Wellness made its appearance in many individuals' new habits through self-care and a new focus on relaxation, introducing new diets and weight management, and trying to stay mentally afloat.
Find Your Zen with Stress-reducing Ingredients
For parents like me, we were asked to work from home with our children (which was a disaster). Simultaneously, others who were single had to stay at home alone for months on end, which was equally as taxing. To stay sane I found my zen through many yoga sessions. I used these yoga sessions to take a break from screens, stress, responsibilities, and move around. For someone like me who is very high strong, this a must for me to maintain happiness and balance. I also found myself using a lavender face mask at night to unwind at the end of the day.
From a food and beverage perspective, it was and still is an opportunity to leverage ingredients and flavors tied back to reducing stress. It can be used to create a moment of calm in our stressful days. From our proprietary Holistic Health study we found that these are the top "believable" ingredients consumers association with reducing stress:
Chamomile 65%
Lavender 62%
Valerian 56%
Dealing With Your COVID – 19lbs
For many, the shift towards closed gyms, more sedentary lifestyles, and not being in public pushed aside the desire or need to stay fit. Weight management has remained relevant since the 2000s. We can expect to see a new spike in interest in a post-pandemic world as we try to work off our COVID 19 pounds. Brands should be looking to reduce sugar content, calories, and incorporate ingredients that help aid in weight management. What ingredients should you leverage when it comes to weight management?
Just Keep Swimming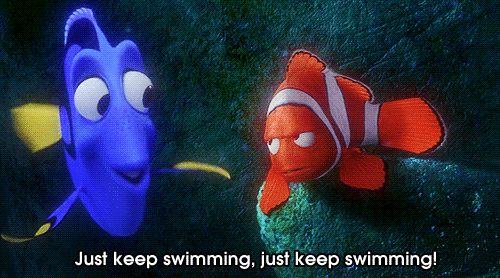 One additional area of interest that I am personally very passionate about (because I might struggle with this more than most) is maintaining focus. Many of us have experienced what we call "Zoom fatigue". With back-to-back meetings and fewer boundaries, we are challenged to keep our attention all day long. I found myself experimenting with different nootropics to provide me the boost and focus I needed to perform my best during the workday.
One of the solutions that worked best for me was Lion's Mane. There are also many other solutions like Panax Ginseng, Caffeine, L-Theanine, or Rhodila Rosea. 40% of consumers have expressed interest in Nootropics according to Datassential. Think about how you can leverage different functional botanicals to improve consumers' days.
Health is Wealth
This past year we have all found we need to take care of ourselves more than ever before. This does not end with eating a healthy diet. It includes building a healthy immune system, getting sleep, taking breaks, and relieving stress. Finding balance in our lives will look different for each of us, but for me, it looked like:
Walks With My Kiddos Over Lunch – Lions Mane – Full-Fat Collagen Lattes – Wine – Zoom Calls Without My Camera – Apple Cider Vinegar – Yoga Breaks – Tea – Pints of Ice Cream – Morning Smoothies – Meat-Free Lunches – Baby Snuggles – Virtual Happy Hours
What does Layered Wellness look like for you? How do you create balance in your daily routines? Do you plan to maintain any of these new routines in your "post" pandemic life? Let us know in the comments!