How amazing was Expo West this year? It was incredible to be able to listen in and learn about all the different topics – from trends and product launches to the ever-changing consumer. As Alex mentioned in her Expo West 2021: Recap Series blog post about supplements, we will be highlighting all the different categories showcased in the seminar, and next up is FOOD!
Ashley Kindle (Category Manager) and I had the opportunity to select products from some of the highlighted brands, including Nexty winners and finalists. We wanted to bring the food highlights feel – and taste – of the show to our office.
NEXTY Awards
Expo West describes the NEXTY Awards are described by Expo West as a way to "recognize the most progressive, innovative, inspiring and trustworthy products in the natural products industry". Here's some details around the winner and finalist!
NEXTY Winner: Applegate Farms Turkey Pepperoni
Humanely raised turkeys with no antibiotics ever, gluten and casein-free…we like the sound of ?that!  We heated them up AND ate them cold – you have to eat them under both circumstances! They smell really good, very pepperoni-y. But I do have to admit, as normal meat eaters and pizza connoisseurs, we did miss the traditional greasiness you get from traditional pepperoni. The heated ones are decent but again, where's the grease? If you are a health-conscious consumer who's looking for a pizza pepperoni you won't have to dab off with a napkin, this product is for you!
NEXTY Finalist: Primal Kitchen Dressings and Sauces
We chose a cilantro lime dressing made with avocado oil, and oh wow! This product really intrigued us because it had a sweetness to it that made us think of candy! The avocado oil definitely added to the mouthfeel as it lent some creaminess to the dressing. We did feel that the cilantro and lime flavor profiles could have been boosted a bit more, but for a product that hits all the 'no' ingredients, this can be a hit for consumers.
Food Highlights Featuring Givaudan's Favorites
Sunshine Nut
We loved the cashews! They're a favorite nut for both of us. They were SO fresh and full of nutty goodness. We loved the sustainability story featured on the back of the package (pictured to the right). It mentions how the company's founders were so inspired by the people of the community that they moved to Mozambique to live among people to help. They have created a farmer's market to help local farmers and they seek to improve their community in the African country. The only thing that rivals their passion for their product is the well-being of their community.
Cedars Tzatziki Spread
From beginning to end, this spread rounds out quite nicely. The cucumber is there, starts bright, fades off slightly in the middle, but has a long, lingering taste. The small chunks of cucumber are a huge bonus for both of us. We love cucumber and the freshness that it can bring to a product. And not to be outdone, the garlic flavor does come in on the backend, but cucumber is the star of the show.
Another healthy aspect of this product we love is that it's yogurt-based. It has 35 calories in 2 tablespoons! Which means any dip or sauce lover will love being able to use a lot without spending too many calories. Also good for that health-conscious consumer unwilling to compromise on taste. A definite winner in our book! Definitely one of our favorite products of the day.
Mike's Hot Honey
Oh wow! ?️?️?️
There is no doubt that this honey features chilis. Because of the heat and the natural sweetness, this honey has a plethora of use options – like Chicken and Waffles ?, or biscuits, or even adding some spice to a tea drink! In addition to the heat, it is unique in that the honey is sourced from locations around the world. Tying in global experiences is sure to draw in any adventurous consumer… just make sure to have a glass of water nearby.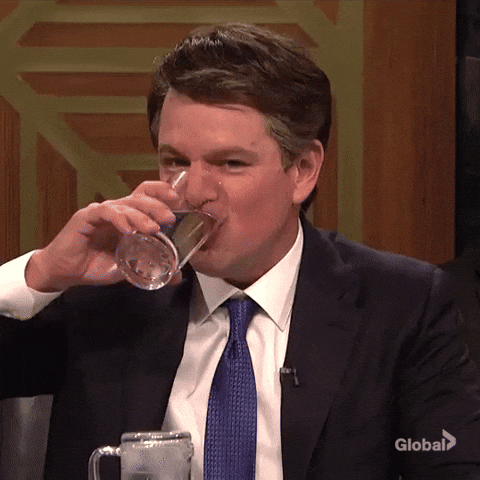 Manitoba Harvest Hemp Foods
When we opened the bag of hemp hearts, an earthy smell emerged. What surprised us most is that it has a soft texture even though it looks very seed-like, and tasted like pine nuts! While the hemp hearts had a slight pine nut taste, we do feel that this could be negated by combining it in a smoothie, yogurt, etc. Since there is no overwhelming taste it would be a good functional additive to anything you like. This is really a pretty amazing product to boost healthfulness to a product because in 3 tablespoons, you get 10 grams of proteins and 12 g of omegas 3&6! That feels quite power-packed in such a small and easy-to-add product!
Uglies BBQ Potato Chips
These chips tell a great story! The overall mission of the brand is to show the imperfect potatoes some love, while reducing food waste and proving that ugly can be beautiful too! Or should we say delicious too? The barbeque notes are gentle on this chip, which is nice for those not looking to overpower their taste buds with just straight-up barbeque. They are nice and smoky but not too sweet. We also tasted the Buffalo Ranch chips and needed to try a bit harder to taste the ranch profile. The buffalo profile was great, but the ranch could be kicked up another notch.
FreakFlag Organics Burger Joint Sauce
Tastes like a spicy Miracle Whip!  We could totally see this on a burger or using it for French fries. Nothing stands out in taste really from an ingredients statement standpoint, making it a pretty universal choice as far as what you would like to pair it with. In fact, when Ashley took it home after tasting she used it on some tacos and it was STILL a hit! A nice subtle taste, but an overall favorite of us both.
FreakFlag Organics Chicken Tortilla Broth
In this year of the chicken, we wanted to try something a bit different – a chicken tortilla bone broth! Taste-wise, you get a hit of heat throughout the whole experience, and the garlic game is strong! You may ask if we get the tortilla taste, and we sure do – it's a small taste, but makes a big impact on the product. Another surprising aspect of this broth is the green color – whereas most broths are more tan. Overall, this would be a perfect broth for starting pretty much any dish that calls for this liquid or even add this instead of water for a perfect dish.
This is a product perfect for those who are looking to find a way to meet their unique needs – you can take it home and create whatever you want for yourself. Check out Givaudans Flavorvision – Tailored Expectations to see how this product ties to this specific consumer theme.
Siete Mexican Chocolate Cookies
Siete is a favorite brand at Expo West and a trailblazer when it comes to innovating in the snack space. So looking at these grain-free cookies, we were hoping to get the perfect spiciness with our chocolate that this Mexican Chocolate profile is so known for. However, we felt there could have been a bit more of the spice. However, we are both flavor trailblazers and seek out unique experiences like that. While these did not quite meet the mark for heat/spice levels of typical Mexican chocolate, we decided these would be really good for the allergy-prone.
More to Come: Beverage Category Insights from Expo West
Keep a lookout for more Expo West content in the upcoming weeks! The posts will highlight insights and exciting brands we saw at Expo West within the beverage market.
Didn't have a chance to connect or learn about our areas of expertise at the show? Contact us today!