As bar stools become occupied once again, we are starting to see new experimental cocktails and trends as bars adjust to the new way of life and consumer demands. To wrap up 2021, we wondered how these trends have played out in our city — Cincinnati. What inspiring libations have our local thought leaders been concocting?
Read on as our Beverage team of experts: Savannah Turner, Luan Blancher, and Jackie Hines explore Cincinnati's trending libations. Savannah, a Trailblazer, taps into bold and eccentric trends. Luan, an Investigator, dives into the ever-growing non-alcoholic trend. Jackie, the Hesitator, discusses the seasonal trends we all love and look forward to.
Savannah: The BOLDER the Cocktails the Better
One of the dominant themes we observed was unique and unorthodox menu items. We were in AWE of the bold, complex, and vegetal cocktails.
Herbs & Spices
For the past few years, we have been talking a lot about botanicals and focusing on ingredients like hibiscus, passionflower, rose, and spending less time talking about herbs and spices. When out exploring, we observed herbaceous, earthy and adventurous herbs like cumin, dill, rosemary, basil, and thyme. One of the stand-out cocktails of the night for me (a Bloody Mary hesitator) was the Betelgeuse from Lost & Found OTR. Another beloved creation was the Miracle Finnish from Sundry & Vice using the bold notes of dill with house aquavit, mezcal, lime, apricot, cumin and lager. Both of these won the hearts of the Flavor Trailblazers looking for something that surprises and delights.
The other noteworthy flavors we could not stop talking about were not new but how they are being incorporated brings a new, refreshing twist to beverages. We experienced smoke, spice and many scotches. In terms of spice, we found bars experimenting with many different types of peppers, seeing everything from bell pepper to serrano and habanero. However, what I want to mention is the Dad's Liquor Cabinet from Homemakers Bar. This cleverly named cocktail surprised us by combining turmeric-infused whiskey, apple-infused aromatized wine, and Drambuie. The spiced apple notes worked well with the sweet, spicy whiskey and wine notes.
I was elated to see the thoughtfulness going into each cocktail. Seeing bartenders infuse new flavors like tamarind, rhubarb, and dill make us all optimistic for a fantastic 2022. As consumers have become accustomed to making some of their favorite cocktails at home, they expect more from every drinking experience. Mixologists have accepted this challenge as they continue to push the beverage boundaries delivering new infused flavors.
Luan: Mindful Drinking Movement
As consumers traverse the bridge of health and wellness, some of them are reducing or completely avoiding alcohol. This doesn't mean that they want to forego the social part that comes with experiencing cocktails.  Restaurants, bars and lounges are catering to consumers' desires for these "no or low" alcohol beverages.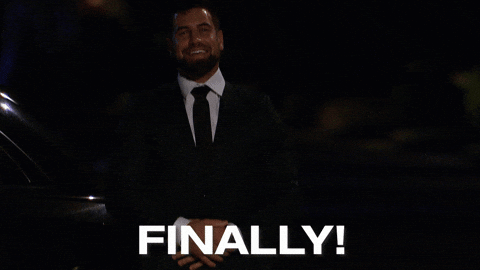 No or Low Alcohol Cocktail Trend
One trend we observed on this trek was the inclusion of creative no alcohol or low alcohol cocktails on menus. It is safe to say that gone are the days where the options are limited. Now low or no alcohol cocktails have their own section on the menu. At Pontiac, with their neon lights and groovy music, the team experienced a delicious Tiki-inspired drink called The Cocanela. First, hats off to Pontiac for making their own non-alcoholic gin and non-alcoholic rum. As you can imagine, this cocktail was complex, yet it was also light and refreshing. The lemon notes balanced the perception of sweetness..
Over at  Lost and Found, this eclectic art-inspired space did something different with their low and no alcohol cocktails. They flipped the script, asking us to share what we liked.
Their menu stated, "We have a lot to play with, share what excites your tastebuds and we'll build something tasty." #challengeaccepted.  
We ended up with a cocktail called a Flat Head.  Instead of alcohol, tea was used and the astringency from the tea paired with the honey floral notes left this cocktail quite sessionable.  
Two other places that impressed us with their booze-free cocktails were Somerset and Homemakers Bar. Somerset has two mocktails called Ziggy Stardust (pineapple, lime, hibiscus, coconut milk) and A Rose Between Two Thorns (rosewater, house lemonade). Homemakers made a Seedlip based cocktail and another cocktail called Bartender's choice. 
Jackie: The Most Wonderful Time of the Year
The holiday season was in full swing, and we were starting to see this reflected on menus. Katie mentioned food in her seasonal trends blog, but how are bars capturing the "happiest season of all?"
We were surprised by slimmer pickings of seasonal cocktails (this could be to bars stripping down menus due to smaller staff), but we did spot some trends.
Of course, we saw a lot of spice in the seasonal cocktails. Two spice cocktails stood out to me: The Royal Chai and the Horchata.
The Royal Chai from Somerset was my favorite. As a hesitator, all of the ingredients felt approachable. Embracing fall, this drink has strong notes of cinnamon and a strong honey aroma and taste. We all felt this tasted more like an apple cider rather than chai. Mine even accidentally got warmed by the fire, making it even better for me!
Horchata plays into the ever-expanding Hispanic influence on beverage and has grown on menus by 26% in the past 4 years, according to Datassential. This version from Homemakers Bar tasted like an upgraded milkshake, or how I described it, Christmas in a glass. The cinnamon and milky notes blended with the almond to give an indulgent delight.
Throughout our trek, we saw a lot of indulgences and creamy drinks surely influenced by the holidays. But there was one interesting ingredient missing — Pumpkin Spice! Does this show that bars are expanding their list and are getting ready to meet the needs of the more adventurous and knowledgeable consumer?
As the Pandemic ebbs and flows, we will see a lot of changes, but there are several trends we can expect to stay consistent. Bars will continue to be experimental and up their ingredients in their cocktails and mocktails. We are excited to see what our local bars come up with next!